Coupons and promo codes have always been an important part of a company's success, and this is only going to get more important as the competition heats up. Promotions have the capacity to make or destroy business endeavors, with ever-emerging eCommerce enterprises vying for the hot spot.
While this may appear scary, it also presents an exhilarating opportunity to leave even your most ferocious competition in the dust. All you have to do now is figure out which promotions are available and what they can accomplish for your business.
Promotion is sometimes used as a broad corporate word, however, this is frequently an oversimplification. In actuality, knowing the ins and outs of eCommerce could lead to you taking advantage of offers that no one would complain too. To assist you in doing this, we'll look at the several promotions you're facing and how each can help your company grow in 2022 and beyond.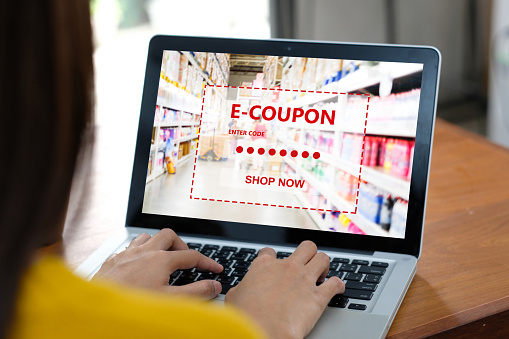 What are Coupons And Promo Codes?
Promo code is the term you'll hear and utilize most often in your eCommerce-focused promotional efforts. Simply put, a promo code is an alphanumeric sequence that consumers can use to get money off either online or in-store purchases. Businesses can either send codes like these directly to consumers or include them into QR barcodes and other forms of digital signage, also known as discount codes, voucher codes, and coupon codes. Coupons and promo codes are usually in the form of percentages or dollar amounts of money off, and they can be used on both single purchases and entire orders.
Promo codes are the umbrella of the promotional industry in many respects. They do, however, provide an overarching promotional plan, which is critical in an age where 75% of consumers demand some type of financial benefit. In fact, 62 percent of shoppers now say they won't make a purchase unless it's included. Coupons and promo codes might assist you in meeting that need and growing your eCommerce business.
Coupons and vouchers fall under the promo code umbrella but are slightly distinct from it. While each of them uses promotional codes in different ways, it's critical to understand and try each format before deciding which approaches are best for your business model.
A promo code is confusing and unusable in and of itself. These base codes only generate significance and value for customers when they are combined with the visual depiction of coupons and vouchers. Is it best to present discount codes through coupons or vouchers, then?
There is no one-size-fits-all solution, actually. Coupons and promo codes are often used interchangeably, and both can be used in a business setting. However, there are some small distinctions between the two options. While these aren't necessarily universal, knowing the fundamentals might help you choose the best strategy for your company.
Discount certificates are often distributed directly from a retailer to customers. Taking the form of emails, gift cards, and even loyalty cards, vouchers can be used as rewards, compensation, and more. Vouchers, while primarily offering one-time discounts, work on a depletion basis, encouraging recurrent purchases if money remains.
Coupons are often provided by either a marketing team or an independent reservation. Coupons, unlike certain vouchers, are typically used for one-time purchases of food and beverages, retail items, and other items. Many businesses utilize online or printable coupons to attract new customers, rather than vouchers. Coupons and promo codes, like a free sample, are effective at encouraging first-time purchases that lead to repeat business.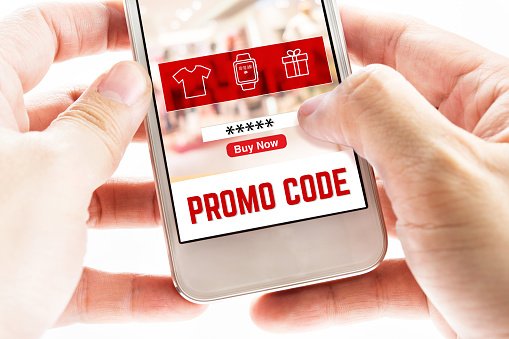 Applying these changes to your bottom line
You can try to apply these strategies to your business bottom line once you understand the underlying differences between vouchers, coupons, and promo codes sit within that. To begin, think about the various delivery methods of each and how you may incorporate them into your commercial operations.
In this view, vouchers are much easier to work with because you already have a customer base to leverage via email and other means. You can't email a blank promo code, though. Instead, explore the numerous creative ways you can make use of artwork and customization within promotional emails or cards to dress vouchers in a way that both appeals to and promotes conversions.
Coupons, on the whole, have a considerably greater reach. While the presentation is still important, you must also concentrate on marketing strategies such as social media initiatives and third-party site linkages. Engaging with influencers is also a useful strategy here. You may use the power of customization with audiences that are more inclined to buy from you by providing coupons for influencers to share with their audiences.
Using single-use codes
In the case of both coupons and vouchers, it's also crucial that you explore single-use codes instead of generic offerings. By minimizing the possibility of repeat purchases and guaranteeing only those who want to use your codes do, single-use initiatives can help you avoid promo code misuse on even your wide-scale discount campaigns. They can also impress and even evangelize your existing customer base, allowing you to reach a larger audience, with a greater focus on customization.
You may also measure client feedback and coupons and promo codes usage with single-use promotions of all kinds. When it comes to delivering loyalty discounts or influencer codes, this is important to remember, and it can help you refine and customize your efforts in the future.
Because single-use promotions are available in both coupons and promo codes tactics, you can employ approaches like scarcity marketing, where declining or time-sensitive offers provide an important incentive to convert.
Technology and automation can assist you in maximizing the benefits of promotions.
As you can see, coupons and promo codes can help you increase your revenues in any way you like. In reality, both can assist you in attracting a larger customer base. Unique coupons and promo codes, on the other hand, are critical to that process. On the surface, this may appear to increase your workload significantly, but this is not the case.
With these characteristics in place, you can concentrate on more creative areas of your efforts, such as artwork and distribution, which can ensure that both coupons and vouchers generate a significant profit in the future.
You may also like: Factors Affecting Erectile Dysfunction: A Closer Look